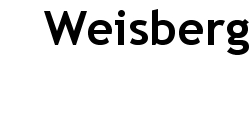 Copyright 2010 Weiseberg-Yoffe.org:  Geography Books for Kids.  All Rights Reserved. 

MyJourney: 

Using personal proceeds from book sales, in the past we have donated over $3800 to the following foundations (below). We are currently developing our own nonprofit organization, called FACEPAINT, for making educational/anti-bullying books available for schools and libraries, and we plan to again use personal proceeds from book sales to support breast cancer awareness and research. 

                            Breast cancer foundations supported:

                            breastcancer.org

                            Kelly Shires Breast Cancer Foundation

                            1in8Foundation

                            Breast Cancer Foundation, Singapor

                            Breast Cancer Family Foundation

                            Breast Cancer Foundation of the Ozarks

                            Team Angels Breast Cancer Foundation

                            Cancer Recovery Foundation

                            Elysia Skye Breast Cancer Organization

                            Marilyn B Gula Mountains of Hope Foundation

                            Vera Bradley Foundation for Breast Cancer

                            HERS Breast Cancer Foundation

                            Others supported:

                            American Heart Association

                            Bachmann Strauss Dystonia & Parkinson Foundation, Inc.

                            American Red Cross

Through our publisher, Waldorf Publishing, we recently donated copies of our children's picture book "Making Emmie Smile" to over 70 primary schools.  See our "Fruit of the Vine and More" page.